Fidia Macchine Grafiche, since 1995, makes tape application systems. Now, to be in line with the market needs, Fidia Macchine Grafiche has developed all kinds of tape application heads. These machines can be mounted on the Fidia machine itself (like the Ortigia line, the Borea line, the Tosca line, the Shopping bag line). In the same way, they can be mounted to retrofit, folder gluers like Bobst or Vega. Certainly we are able to provide our customers with our Silicon tape application head Mistral (here for the video).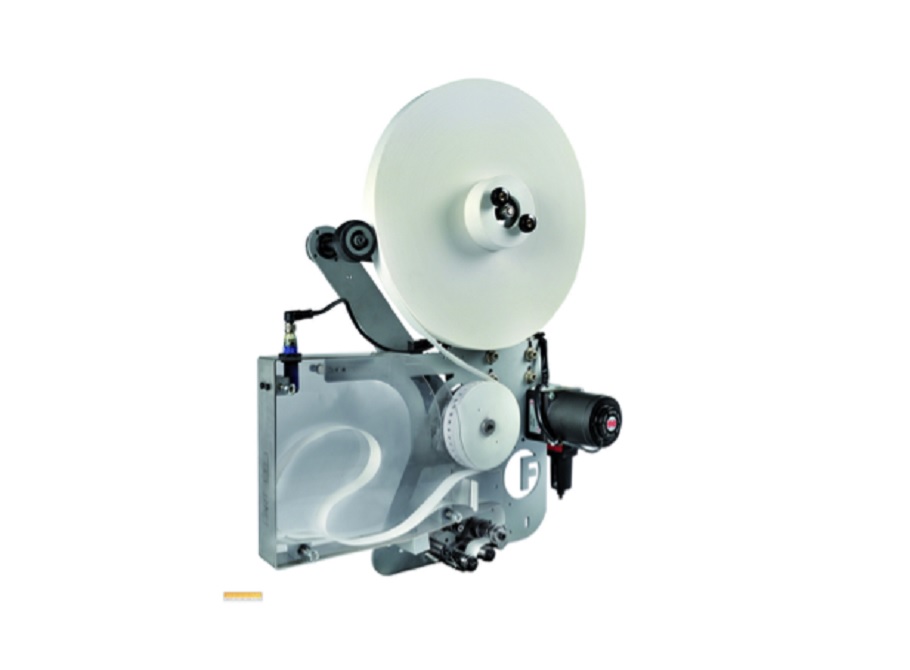 To apply silicon tape on top of a surface is an easy operation, if using our silicon tape applicator. However, generally speaking it is more difficult than applying double sided band. We recommend the application of such silicon tape in presence of big quantities, for two simple reasons. The first one, economic, and second one, longer make ready time for the machine preparation.
In fact to apply the silicon tape, it is necessary to give a line of glue on the support first. Then you can apply the silicon tape on. To put a line of glue you need an independent gluing system with a big melting tank. Generally they are from 6 to 30 Kgs, equipped with a slot coater. Main manufacturers are: Robatech, Hhs, Nordson, and others. Afterwards our Mistral band applicator head can be put on, to apply the silicon tape on top of the glue.
Of course, this initial bigger investment can turn out to be a very good investment. Why? Because the price of the silicon tape, plus the price of the glue, are cheaper than the double sided band. We can then say that the automatic machine to apply silicon tape is a good investment.
---
Our silicon tape applicator head working
---
Why can't this silicon tape applicator be missing in your company?
Undoubtedly, more and more customers in the world of print finishing require the application of a silicon tape. It became important now days to do this work, to make the finished work richer and attractive to customers. The main applications of a silicon tapes are: envelopes for the top closing, or on e-commerce box (very popular) also for shopping bags, e-commerce envelopes and much more.
The Fidia machine to apply silicone tape Mistral is extremely easy to fix on a conventional folder gluer. Simply, just place it in the machine shoulders.
The electrical signal to control and govern our tape applicator, can be taken from a free channel of the gluing system already installed in the folder gluer machine. In addition, for those customers who do not have a free channel and for those that want to be independent from the gluing system, they can buy the control system, directly from Fidia Macchine Grafiche.
Silicon adhesive tape applicator Mistral will be shown at Drupa 2021
Fidiagraf, every year, participates in fairs in the world of print finishing. On those occasions, we show customers the operation of our automatic machines. Next year, we will participate in Drupa 2021, in Düsseldorf, Germany. On that occasion, we will exhibit our Speedy, as a double-sided adhesive tape applicator and tear tape applicator. But we will also show our Mistral, the silicon tape applicator. We will show all its technical details, as well as how it works. The Mistral, like the Speedy, is an automatic tape applicator designed to meet the needs of our customers. It is adaptable, efficient, fast and precise.
Main features of the Mistral silicone tape application head, are:
tape width from 12 to 40 mm
possibility to work with a roll up to 2.000 meters
On request it can work with a spool up to 20.000 meters
Using with Altor Verticale tape unwinder.
Furthermore, other tape applicators heads produced by Fidia are:
Finally, for a better look of the features please refer to our Mistral characteristic or even better using the Contact Us page to get in touch with our team.