Shopping bag reinforcing handles inserting unit | Vampa Base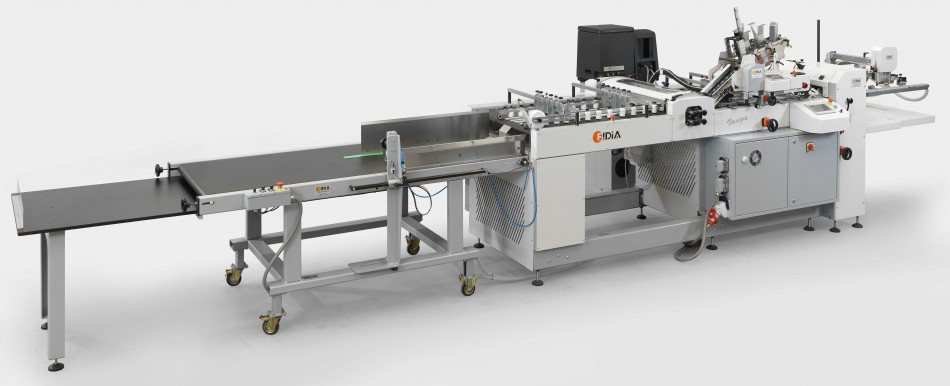 Fidia Macchine Grafiche, pushed from his customers, years ago, started to produce automatic shopping bag lines. Fidia, therefore, put on the market an automatic machine called the Shopping Bag machine. This Vampa Base is a special inserting unit to apply the two reinforcing cartons on the shopping bag handles.
Our machines are suitable for short, medium and long run works. We can make office envelopes, courier envelopes, as well as central seam envelopes and envelopes with capacity.
For further inquires or questions you may use the Contact Us or visit our YouTube channel. We look forward to hear from you.

How it works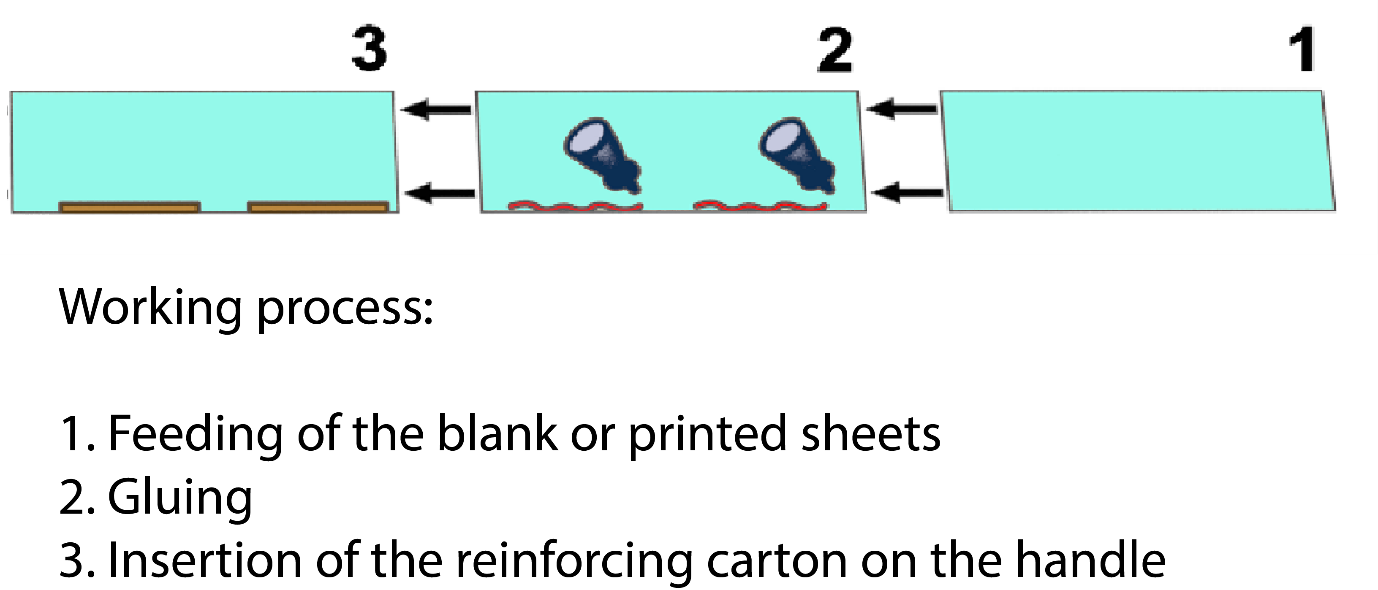 Specifications
Main technical data
Maximum open format: 70 x 120 cm
Minimum open format: 14 x 25 cm
Paper weight: from 150 to 250 gr
Reinforcing cartons:
Width: from 35 to 120 mm
Length: from 80 to 350 mm
Thickness: max 4 mm, min 0.3 mm
Grammage: from 200 to 500 gr
Machine composed of:
Flat pile feeder
Talia Inserter to position the two reinforcing cartons on the shopping bag handles
Gluing system with independent applicator
Delivery table