Silicone tape unwinder system | Altor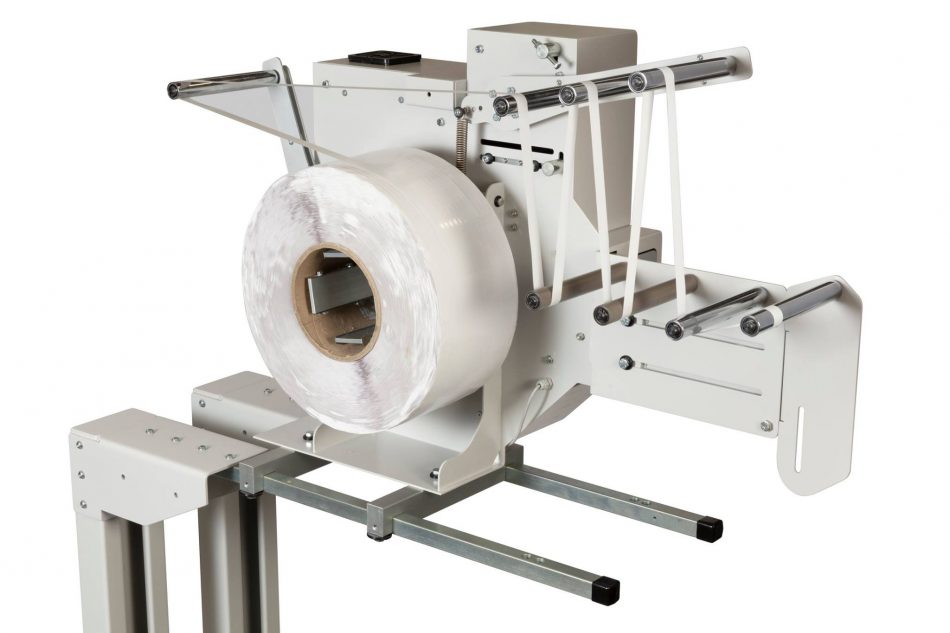 It is a silicone tape unwinder system through which, together with the Mistral, you can feed and apply silicone tape at large quantities. It is great for high work loads. With the automatic tape u roller Altor Verticale is possible to easily and economically convert the tape load capacity from a maximum of 2000 meters provided by the Mistral, up to a maximum of 20000 meters.
Altor Verticale tape unwinder is a new concept machine. Ideal for unwinding spool of double sided tape, silicon tape and tear tape. The automatic tape unwinder Altor Verticale is autonomous and can work on almost all the Fidia's machines. It is a perfect solution for everyone that so looking to considerably reduce the: tape roller changing times, with the benefit of higher production, without loss of time due to frequent machine stops to replace the roll of tape.
Fidiagraf, every year, participates in fairs in the world of print finishing. On those occasions, we show customers the operation of our automatic machines. Next year, we will participate in Drupa 2021, in Düsseldorf, Germany. On that occasion, we will exhibit our Speedy, as a double-sided adhesive tape applicator and tear tape applicator. We will also show our Mistral, the silicon tape applicator. Furthermore, we will show our automatic tape unwinder Altor Verticale, all its technical details, as well as how it works. The silicon tape unroller Altor Vertivale is adaptable, efficient, fast and precise.
For any further inquiries for this applicator you may contact us using the Contact Us page or visiting our YouTube channel.
Possible Jobs
Posters of different kind:

Courier envelopes and special envelopes:

Stripes, promotional items, and so on:

Specifications
Main technical data
Maximum tape width: 40 mm
Minimum tape width: 4 mm
Spool capacity: 20000 meters