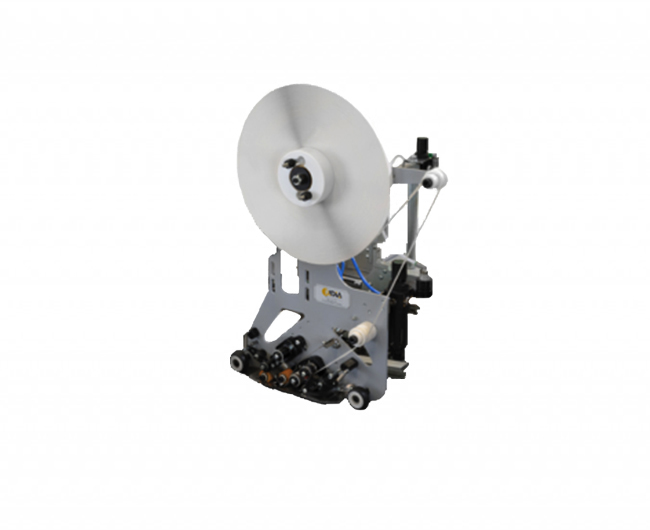 Double sided tape applicator | Speedy
Speedy the double sided tape applicator, designed to apply double sided tape automatically, with our machines or other manufactures machines. Our tape applicator has been developed to apply the double sided tape automatically. The Speedy can be placed in a number of different positions on several Fidia machines, as well as other manufacturers' machines.
The Speedy is very useful for the production of envelopes with strips, applying the double sided tape on the back of shop window posters P.O.S. (Point Of Sale) and to assist hand make-up of capacity pocket wallets.
Why can't the Speedy applicator be missing in your company?
Fidiagraf, to show its products to customers, participates in trade fairs in the graphics sector. Next year we will present our double-sided adhesive tape application machines at DRUPA 21 in Germany. In particular, on that occasion, we will show our machine for apply double-sided tape Speedy as a tear tape applicator.
Undoubtedly, more and more customers in the world of print finishing need machines that apply double sided tape to their packaging. Today it is essential to be able to do this work, to make the finished product rich and attractive to customers. The main tape application is made on the top flap closure of envelopes or, likewise on the back of posters. But also on shopping bags, envelopes or e-commerce boxes.
For all information, do not hesitate to contact us or visit our YouTube channel.
Possible Jobs
Posters of different kind:

Courier envelopes and special envelopes:

Stripes, promotional items, and so on:


Specifications
Main technical data
Maximum tape width: 25 mm
Minimum tape width: 4 mm
Min. application length: 30 mm
Minimum distance of the tape application from the sheet edge: 5 mm
Working output: 200 pieces/min, depending on format, kind of paper and length of tape applications.
Minimum distance between in line tape applications: 30 mm
Minimum distance between parallel tape applications in case of 2 or more applicators 120 mm
Machine composed of:
Electronic system, to control double sided tape application governed by a PLC connected to a touch screen device.

Videos
Speedy – Fast application of double sided tape
The Speedy mounted on our Victoriam
Application of dobule sided tape on sample cards
Fast application of double sided and tear tape
Take a look at the other Fidia tape applicators: