Fidia Macchine Grafiche, since 1995, makes tape application systems. Now, to be in line with the market needs, Fidia Macchine Grafiche has developed all kinds of tape application.
These machines can be mounted to the Fidia machine itself (like the Borea line, the Ortigia Line, the shopping bag line). In the same way it can be mounted to retrofit on a folder-gluers like Bobst or Vega.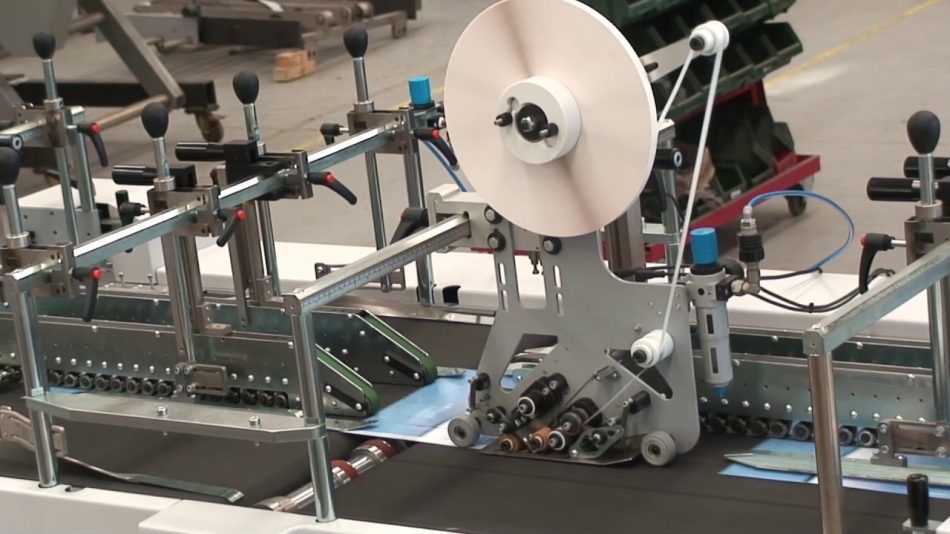 Certainly, we are able to provide our customers with our double sided tape Speedy (here for the video). It releases and glue on a support a tape having the adhesive in two sides. In addition, we can use the same applicator to apply the tear tape (for example, in this video). Even for obtain a simplified opening of the envelope or of the e-commerce box.
Why can't this applicator be missing in your company?
Undoubtedly, more and more customers in the world of print finishing require the application of a double-sided tape. It became important now days to do this work, to make the finished work rich and attractive to customers. We can use Double sided tape on the back of posters and for closing envelopes. But also for shopping bags, e-commerce envelopes and much more.
---
A video of the Double Side Application Tape published on our YouTube channel
---
The Fidia Macchine Grafiche Speedy tape applicator is extremely easy to fix on a conventional folder gluer. Simply just place it in the machine shoulders.
The Speedy can be controlled by any gluing system installed on your folder gluer machine. Like: Robatech, Hhs, Nortson. In addition, if you don't have a free channel on your gluing system, we can provide a standalone control system.
Main features of Fidia Tape Application Head
The main features of a Fidia tape applicators are:
in particular, tape width from 4 to 25 mm
possibility to work with a roll (generally up to 500 meters)
possibility to work with a spool (generally from 3.000 to 20.000 meters)
using our Altor Verticale tape unwinder.
Furthermore, the Fidia tape applicators are:
Finally, for a better look of the features, please refer to our Speedy characteristic. Or even better using the Contact Us page to get in touch with our team.
Read in another language:

Italiano

Deutsch

Français

Español

Português