Silicone tape applicator | Mistral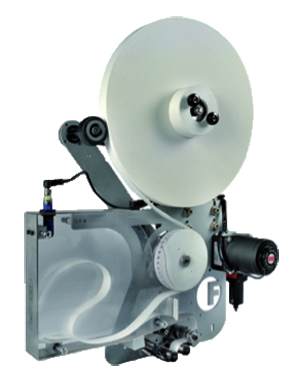 The Mistral silicone tape applicator is a hi-tech product perfect to apply silicone tape on top of pressure sensitive adhesive in the large production of envelopes. We can fit on to a Fidia DOKKI cross unit, as well as to other manufacture's machine and it requires a hot melt adhesive slot coater. The Fidia Macchine Grafiche Mistral is extremely easy to fix on a conventional folder gluer. Simply, just place it in the machine shoulders.

To apply silicon tape on top of a surface is an easy operation, if using our silicon tape applicator. However, generally speaking it is more difficult than applying double sided band. We recommend the application of such silicon tape in presence of big quantities, for two simple reasons. The first one, economic, and second one, longer make ready time for the machine preparation.
Silicon adhesive tape applicator Mistral will be shown at Drupa 2024
Fidiagraf, every year, participates in fairs in the world of print finishing. On those occasions, we show customers the operation of our automatic machines. Next year, we will participate in Drupa 2024, in Düsseldorf, Germany. On that occasion, we will exhibit our Speedy, as a double-sided adhesive tape applicator and tear tape applicator. But we will also show our Mistral, the silicon tape applicator. We will show all its technical details, as well as how it works. The Mistral, like the Speedy, is an automatic tape applicator designed to meet the needs of our customers. It is adaptable, efficient, fast and precise.
Definitely, for all information, do not hesitate to contact us or visit our YouTube channel.
Possible Jobs
Courier envelopes and special envelopes

Specifications
Main technical data
Maximum tape width: 40 mm
Minimum tape width: 12 mm
Maximum working output: 200 pieces/min
Mistral needs a hot melt gluing system to work.
Videos