In other words, with the growth of e-commerce, the packaging machine is becoming very important throughout the world on the demand of boxes. We keep being innovative for the graphic industry to create new high quality automatic machines to make packaging.
Equally important is the packaging machinery Ortigia. It is a machine to apply tear tape, double sided tape and silicone tape on any kind of corrugated boxes, known as e-commerce packaging. Therefore, double sided tape, tear tape and silicone tape strips are used for resealable boxes.
The external double sided tape or silicone we use for closing the box
The central tear tape we use for closing the box
The internal double sided tape or silicone tape, we use for closing the box again and returning it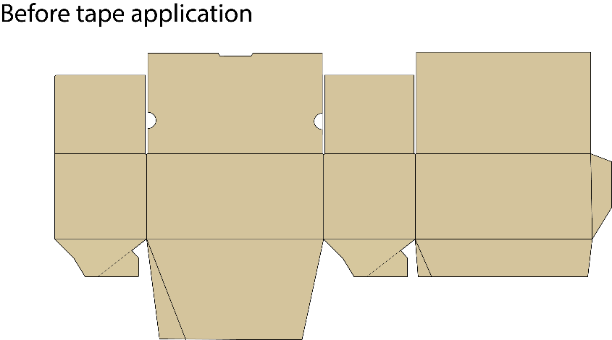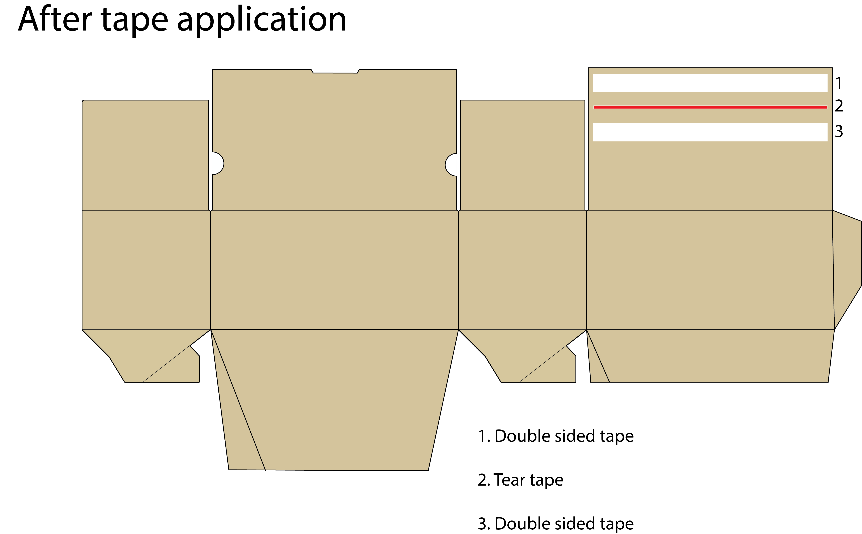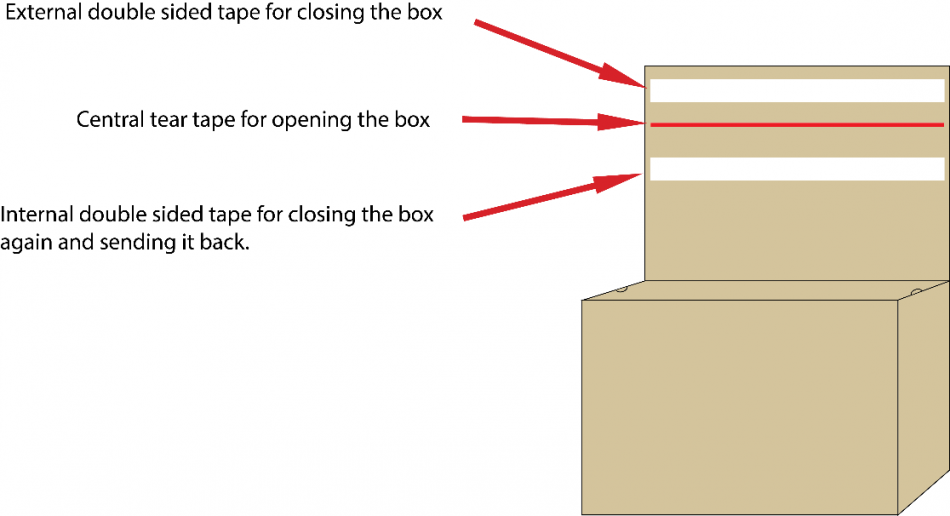 Why can't the packaging machine Ortigia be missing in your company?
By adding our automatic packaging machine Ortigia to your portfolio, surely you improve labor productivity, ensure quality and reduce packaging costs. Of course, these are important for any new or existing business in this industry.
Application of double sided and tear tape on 1.57 mm thick E-flute cardboard
---
Application of double sided and tear tape on 7.2 mm thick double wall B/C flute cardboard
---
Double sided and tear tape application on irregular shaped cardboard(crash lock bottom)
---
Double sided and tear tape application on e-commerce boxes
---
Because of its friction feeder, it is possible to feed all kinds of different shapes of boxes on the Ortigia. Certainly you can equip the automatic machine to make packaging Ortigia with our Speedy, our Mistral and if needed with our Altor Verticale unwinding system.
Automatic packaging machine Ortigia: hi tech solution to make high quality packaging
The automatic machine to produce high quality packaging Ortigia was born from a long work of design and experimentation. The goal was to build a packaging machine capable of performing multiple operations on a single production line, so as to return high quality packaging as a finished product.
The automatic packaging machine Ortigia is a machine modeled to meet the needs of every company that wants to produce functional, original, efficient and resistant packaging. And, above all, as quickly as possible, so as to optimise production costs.
Fidia produces automatic packaging machineries for ecommerce, schopping and boutique packaging. He has been doing this for over 30 years and the experience gained in the graphic world allows us to design absolutely perfect packaging machines.
Moreover, main features of the Ortigia packaging machine are:
Maximum feeding format: 200 x 120 cm
Minimum feeding format: 30 x 20 cm
Carton thickness max: E flute – 1.6 mm
B flute – 3.2 mm
C flute – 4.3 mm
BC flute – 7.2 mm
Furthermore, you can have a look at other applicators produced by Fidia at this time:
Finally, for a better look of the features please get in touch with us directly using Contact Us or visit our YouTube channel.