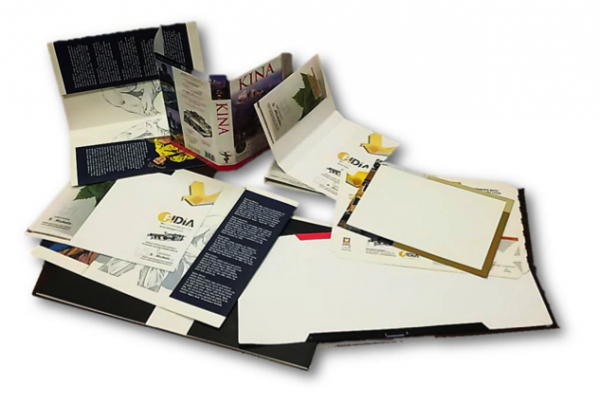 Fidia Macchine Grafiche offers multiple machines for book binding.
In our book binding machines you can do: scoring, creasing, folding and gluing in one pass. Suitable for short, medium and long run work.
In our line-up we have a number of different machines that can do binding in different ways.
Depending on your specific needs we will help you choose and configure the best machine for your work. You may simply use the Contact Us button to get in touch with us.
Our machines can work out the magazine and book covers with flaps, as well as flexible book covers.
Possible jobs:
Flexible book covers

Book covers with flaps