The cardboard envelope made with the Manon is a hybrid solution. Therefore thanks to its unique rigid construction, it can be shipped either flat or box-shaped and offers the utmost flexibility with just a small number of packaging sizes.
Irrespective of shape and height, the goods are always tightly enclosed and well protected. Given that individual items cannot move within the envelope, multiple items can be shipped together.
The envelope secures the products in place without additional protective material, and occupies minimal cargo space.
Micro-Flute envelopes afford greater protection than standard boxes containing loosely packed items.
Manon headline about cardboard envelopes
The micro-flute corrugated cardboard envelopes produced by the Manon have adjustable depth so that you can use them to package a wide range of your products, and are available in (pocket or wallet formats?). These envelopes are a smart, lightweight, high presentation packaging product.
As all other Fidia machines, we can retrofit the Manon, with our various tape applicators such as the Speedy, Mistral, Speedy TT.
Furthermore this allows us to apply double sided tape, tear tape or silicone tape to all types of envelopes produced with the Manon.
Fidia produces automatic packaging machineries for ecommerce, shopping and boutique packaging.
It has been doing so for over 30 years and as a result the experience gained in the graphic world allows us to design absolutely perfect packaging machines.
In conclusion, for further inquires or questions you may use the Contact Us or visit our YouTube channel. We look forward to hear from you.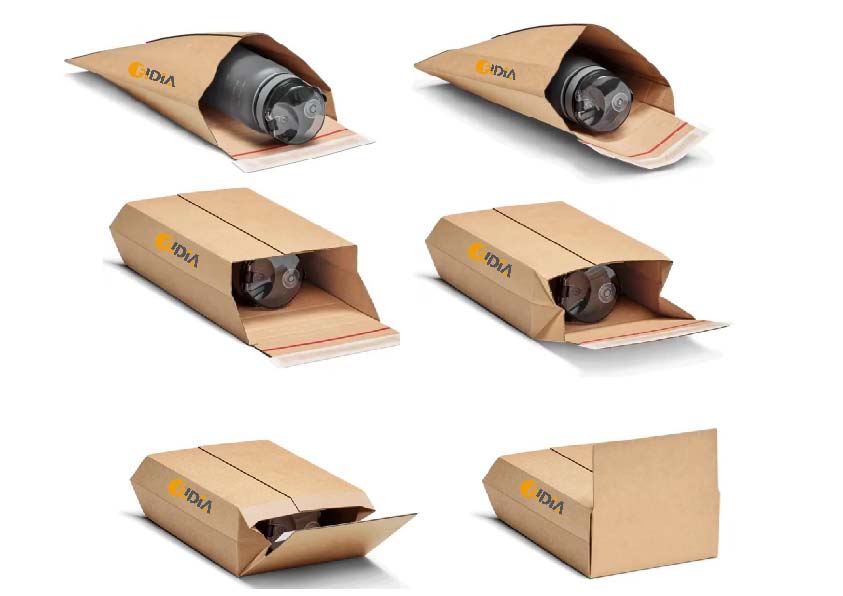 Specifications of the cardboard envelope machine
Max open format: 780 x 700 mm
Min open format: 150 x 240 mm
Paper weight: 200 to 600 g/m²
Videos