Creasing Machine | Capri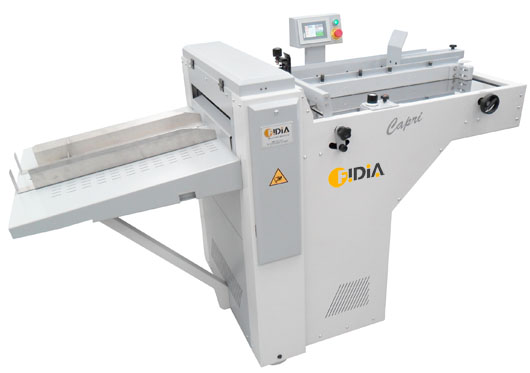 This is our smallest and best selling creasing machine. The Capri creasing machine is fully automatic suitable for a variety of different jobs and quantities, thanks to its easy set up time and good productivity through a vacuum feeder with rotary drum.
This machine can perform multiple creasing in one pass, with a help of its letterpress creasing device, to assure a great quality, as well as to its register table integrated in the feeder. The standard machine is supplied with a rotary perforation device.
The colour touch screen, simplify the operator's work in the set up for a new job, in plus the operator can record up to 10 different frequent jobs, such as:
4/6/8 page brochures
gate folding
book covers with flaps and so on
For all information, do not hesitate to contact us or visit our YouTube channel.
Possible Jobs
With CAPRI we can make the creasing of book cover with flaps:

Letter press creasing detail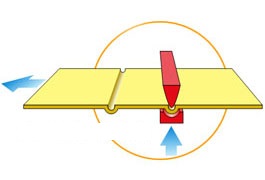 Creasing of 4/6/8 pages brochures and gate folding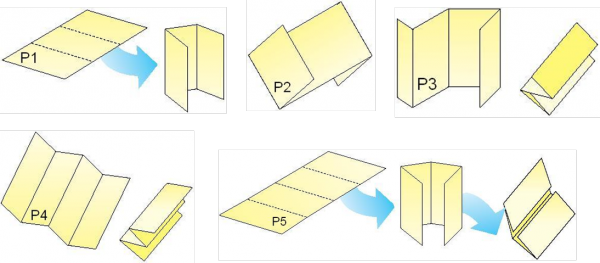 Creasing of book cover with flaps

Specs
Main technical data
Wheeled, independent and stand-alone machine.
Automatic continuous vacuum feeder with up loading
Introduction format: Max 500 x 1000 mm
Min 105 x 150 mm
Paper weight : from 70 to 400 grams
Led lit coloured touch screen control panel
Automatic vacuum feeder through a rotary drum
Possibility of one or more hits on the same creasing point
Blower pump
Vacuum pump
Videos
Creasing Machine | Capri D/61