One of the notable individuals featured in our current exhibit, "The Woman Bookbinder," is Sarah Treverbian Prideaux (1853-1933). Born in London, S.T. Prideaux ended up as one of the most distinguished female bookbinders and binding designers of her time, even though she began at age 35. She was lucky enough to receive training from the noted Zaehnsdorf family, and began producing bindings heavily influenced by the Art Nouveau style.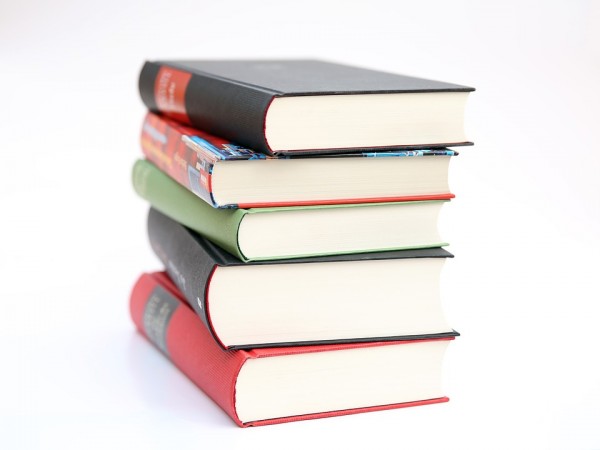 Prideaux produced bindings of her own, designed bindings produced under her stamp by other craftspeople, and also proved herself a dedicated scholar of bookbinding. She both taught and wrote on the subject, including a book in our own exhibit, A Catalogue of Books Bound by S.T. Prideaux Between MDCCCXC and MDCCCC with Twenty-six Illustrations(New York: Town House Press, 1979).
Though the photographs of some of her bindings and binding designs which may be found in this volume are striking, it may be argued that the value of the slim book is primarily in the preface, written by Prideaux herself.
There are ways in which the frequent anonymity of binders and binding designers is frustrating. Some individuals may be traced through certain techniques or identifying marks, but many are unknown. In A Catalogue of Books, we have the rare chance to hear from a binder and designer directly. Prideaux writes about her theories of aesthetics and design, arguing for an elegant simplicity.
"Personally," she writes, "I like decoration at all time used with great reserve, and strictly confined to very limited proportions. It gives me but little pleasure to see a book covered with a mass of small 'tooling' which effectually hides the beauty of the underlying material, and necessitates much study before the design can be distinguished. What is the use of selecting at great cost of money and time the finest and most flawless skins only to overlay them with a glitter of gold?"
In this, Prideaux demonstrates the influence of the Art Nouveau movement upon her design preferences. The Art Nouveau style was in large part a reaction to the cluttered designs of the Arts and Crafts movement immediately preceding. Artists favored asymmetrical designs, strong curves, and inspiration drawn from the natural world.
"There is a feeling almost always present, even when not expressed, and which will die hard if it ever dies, that quantity as well as quality is an essential factor in successful ornament. Baldness is not of necessity simplicity, nor is plainness of necessity beauty. Yet the truth remains that it takes a great artist to make a thing at once simple and beautiful, and that though few attain that ideal, it is nevertheless a counsel of perfection to those who strive."
"The Woman Bookbinder" exhibit will be on display for the next two months. No entrance fee is charged to see this exhibit.