Tape application machine | Borea FPF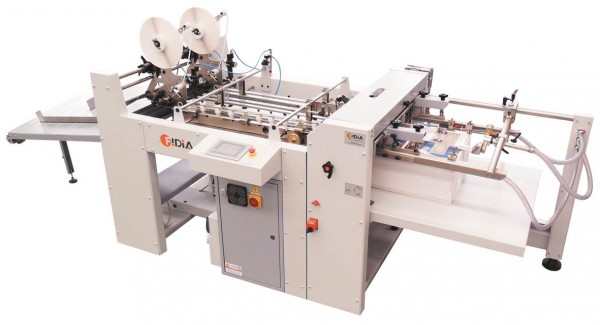 The Borea tape application machine has been designed for the automatic application of double sided tape on a wide range of P.O.S. (Point Of Sale) items, such as posters, envelopes, shop displays and so on. The Borea machine can be supplied with a flat pile feeder or a continuous friction feeder.
The friction feeder is very useful or sometimes indispensable, when working with irregular shapes or a second passage on a product is required, or a small format. Also when continuous running is more effective.
Obviously, for more information, get in touch with our team through the Contact Us page or visit our YouTube channel.
Possible Jobs
Posters of different kind:

Courier envelopes and special envelopes:

Stripes, promotional items, and so on:

Specifications
Technical specifications:
Format max open: 760 x 1000 mm
Format min open: 140 x 240 mm
Paper weight: from 100 to 500 gr
Rising pile table
Register table located before the double side tape head applicators.
Videos
Posters with Double Sided Tape Application Borea A/08
Friction Feeder A/16 | Borea
Double sided tape application with Borea MF manual fed machine A/02
Double sided tape application and plough folding with Borea SPE friction fed machine A/01